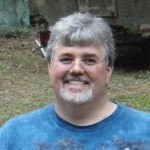 Who am I?  Well these are the basics:
Don Bailey
42 year old software developer, married with boy/girl twin 7 year olds.
Hobbies: If you can hook it to a computer, I have some interest in it.
I'll eventually get around to filling this out with some more detailed information… (yeah right).