Dust control may not the first thing you worry about, but at some point you will.  Breathing MDF dust is not good thing, so I built a vacuum mount for the Model D, it does not catch all the dust, but it keeps it out of the air.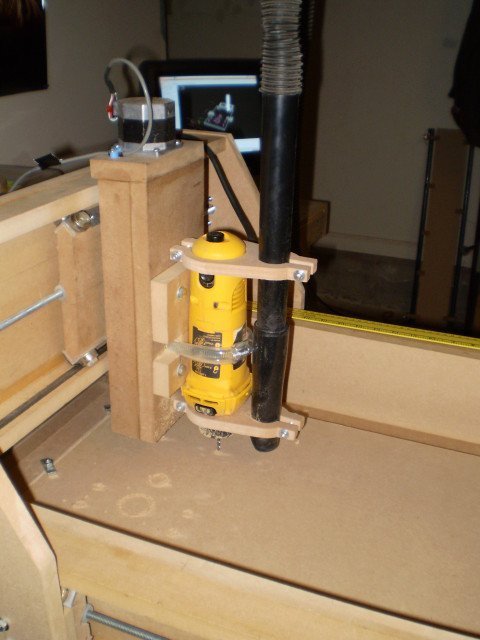 Shortly after I hooked it up, my shop vac died.  The Administrator over at  at Rockcliff Machines Inc. said it was probably the MDF dust clogging the vac filter that killed it (overheating I guess) and pointed me to the Dust Deputy, which looks very nice and reasonably priced.  However since I am/was fiscally challenged at the time, and have a serious DIY streak, I decided to see what it would take to make something like it.
Using some take out soup containers, plastic soda cups, duct tape, a circle cut out of MDF, an extension vacuum tube, and 1 screw with bolt and a washer I came up with this: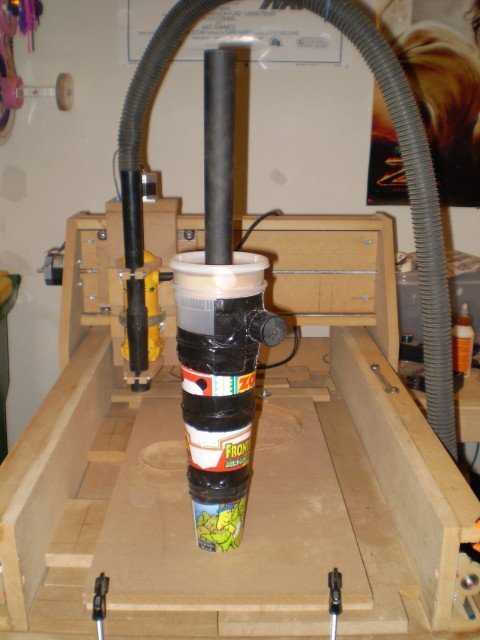 I recycled the old shop vac to make the dust bucket, the whole project took about 4 hours with about half of that being for the retro-fitting the old shop vac.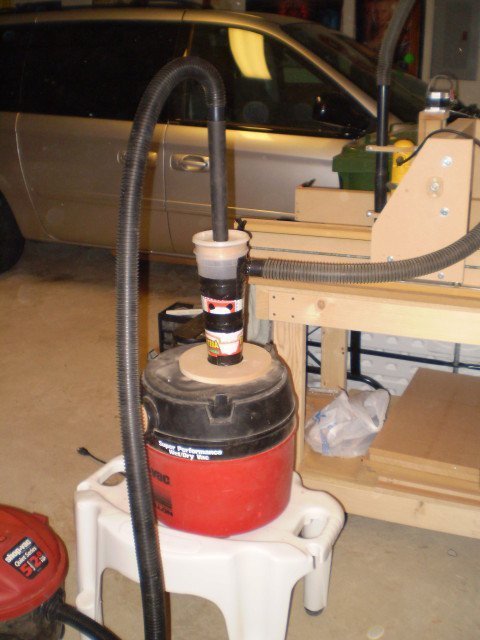 Initial testing would seems to indicate is works.  The whole project cost me nothing since I had all of this in the house, I would guess if you had to buy duct  tape and the vacuum tube you might spend $10 bucks.  I have a number of other ideas on how to build something like this, but this works and is dirt cheap.
I went ahead and made a video outlining the building of the cyclonic dust separator:
Here is a link to an article on cyclonic dust separation at  wikipedia.