So this has been a long time coming, but I finally made myself spend a few days cleaning up the plans I had been working on to get them into a state that I thought it was 'good enough' to post. You can now find plans for the 'BootstrapCNC Router 2015' here:
BootstrapCNC – DIY CNC Router Plans
Since the last post I have completed the moving table prototype, it was not in time for the Maker Faire Atlanta. But I took the gantry part of what I had completed and the Flying Gantry prototype and displayed it in the Roswell/East Cobb Makers booth and had a lot of interest. I said I was going to be done the plans in a few weeks… well I wanted too… better late then never?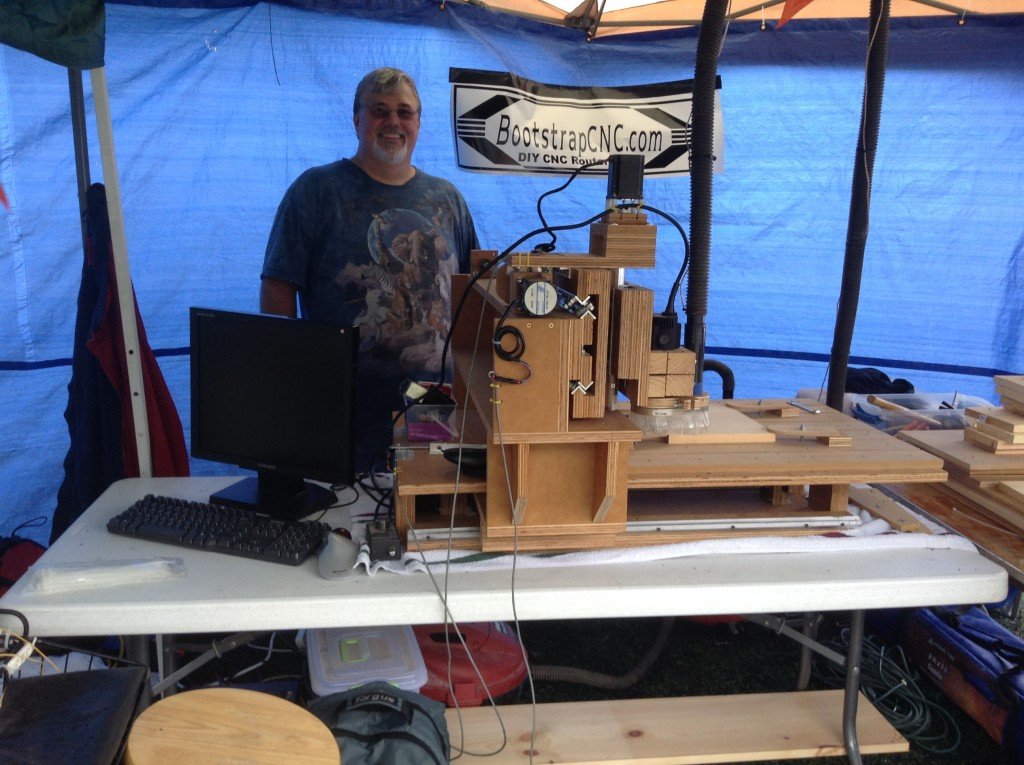 I was so busy talking to people in the booth that I never got a chance to go look around. Due to weather we had to pack everything up and we were too exhausted to set up the next day, but I did get to go back with my kids and had a great day.
After the Maker Faire, I was sort of cooked from all work that went into trying to get things done and lost the momentum I had leading into the Maker Faire. I had sometime off in December and on the days that it was warm enough I got back into the garage to finish the moving table machine, and then it was time to update the plans.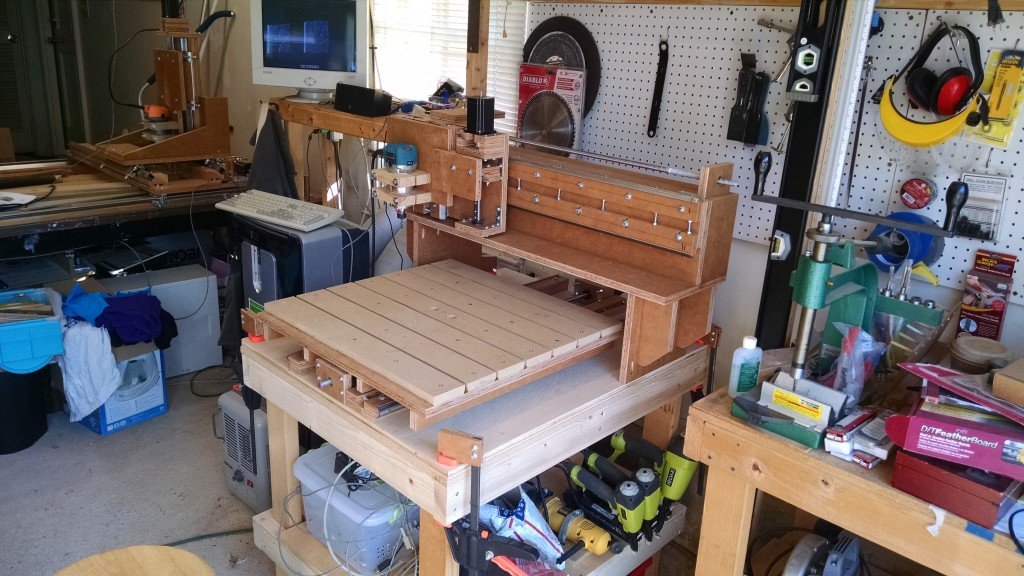 Doing documentation is not something I have ever enjoyed and generating plans from a cad file can be particularly difficult when you don't really know what your doing 🙂  I muddled thru it and the results are what I posted today.  Please let me know what you think, any suggestion for improvement are welcome, and if you actually use them I would love to see the results.
Happy building.