I finally got back into the garage to work on the yellow and black beast again and I was able to create the first of four DIY 1/2″-10 ACME lead nuts.
You can find lead nuts starting at ~$7 on ebay, anti-backlash lead nuts from ~$16 from dumpstercnc, and up from places such as roton and other places geared towards commercial customers. I was looking for a cheap solution that I could make myself, and decided to try using some nylon spacers you can find for about 60 cents each at Lowes and Home depot. This did involve buying an 1/2″-10 AMCE Tap, these are not cheap, the best deal I found was on amazon for $35. I could have just bought a cheap set of 4 off of ebay for $28, but I am hoping this will allow me to create them myself and save money on future machines.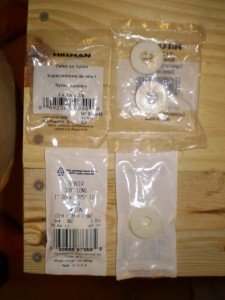 The first thing I did was create a jig using my existing machine so I could drill the holes for the necessary screws consistently.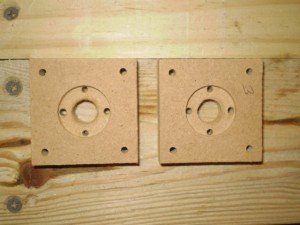 You place the spacer in the jig…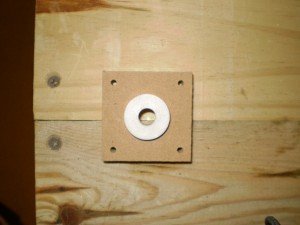 Add the top…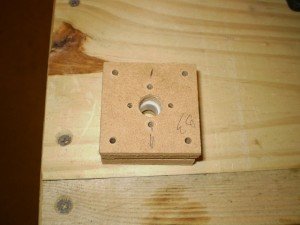 Then tighten the 2 sides together with a few screws and drill 2 of the screw holes using a 1/8″ bit.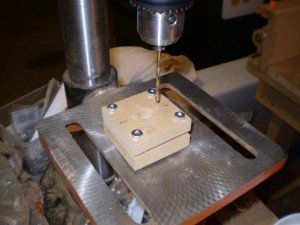 These holes line up perfectly with the screw holes in the lead nut carrier.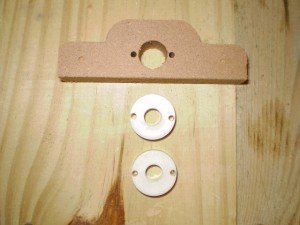 Next the spacers are attached to the lead nut carrier using #6 – 2 inch screws, these pretty much thread themselves thru the 1/8″ holes, and everything fits together nice and tight.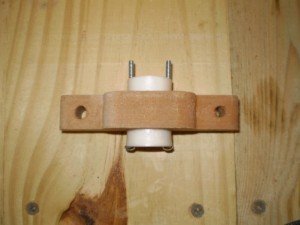 Now we tap the 3/8″ holes in the spacers with the 1/2″-10 ACME tap, by doing this once the spacers are attached to the carrier we ensure that the lead screw will have no issues going thru both spacers smoothly.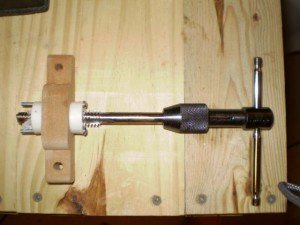 I added 2 nylon nuts to ensure everything stays together, but I think these are unnecessary. I used nylon nuts since they are very close to the lead screw, and I didn't want to take any chances damaging the screw with metal ones. I then attached the lead nut carrier to the X axis assembly using 1/4″ bolts that screw into Tee-nuts that are part of the X axis assembly.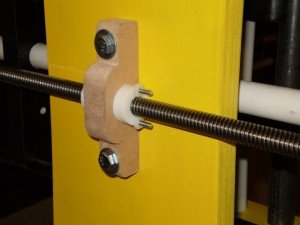 Now we take a step back and say "hey that's not too bad" 🙂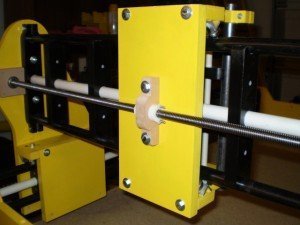 The lead screw turns very easily, and there does not appear to be any appreciable backlash at the moment. If backlash does become an issue, I plan on moving the second spacer out a bit by adding a few additional nuts to adjust for it.
This is my first attempt, it looks like it will work, but I also have some 1.5″ acetal rod waiting for attempt number two if need be. If neither of these work out, or I find myself with a surplus of cash I may end up buying a set from dumpster CNC, but I figure it was worth a try.
I still have to finish assembling the other lead nuts, cut the rest of the bearing blocks (10 of 12), and create the DIY couplings (metal tubes should be here tomorrow I hope), and come up with some sort of support for the 2'x4′ table, then I will be almost finished…